Monicè - Organic Extra Virgin Olive Oil
Regular price
Sale price
$28.00 USD
Unit price
per
Type: 100% Italian organic monovarietal oil.
Certifying body: Bioagricert
Cultivars: 100% Monicella
Extraction method: cold with a two-phase continuous cycle mill
Provenance: Sannio Beneventano
Acidity: 0.14
Yellow oil with green reflections. The light green olive fruitiness shows clear almond and apple fragrances and a pleasant floral note. Very balanced to the taste with light bitter and spicy tones and good persistence of the aromatic component.
Ideal on minestrone, green salads and fresh cheeses.
Share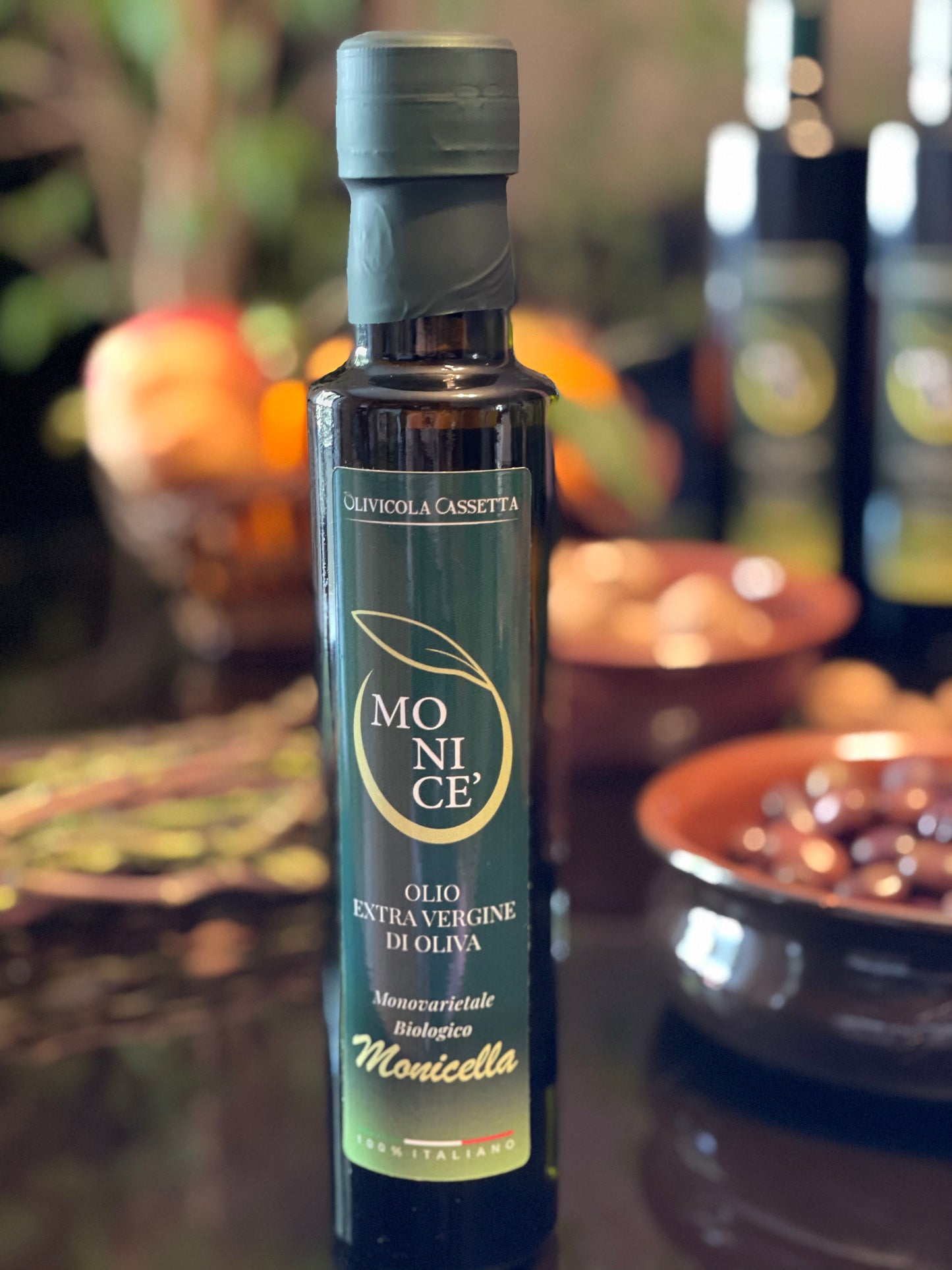 Our loyal customers
⭐⭐⭐⭐⭐

Chiara 38 years old, Florence

I buy my favorite every year: the Ortice. For me it has a superlative taste and flavor in raw dishes. I can't replace it with any other oil! Well done!

⭐⭐⭐⭐⭐

George 47 years old, Benevento

I have to compliment Mr. Sebastiano who gave me all the time I needed to test his varieties in my kitchen and choose the most suitable ones for my dishes. As a chef I can say that the culture of oil in the kitchen is still not established but I love working with the properties that oils have to structure dishes in a decisive way. Cassetta products are of extreme quality and taste!! I recommend them and I was the first to choose them in my restaurant.

⭐⭐⭐⭐⭐

Luigi 55 years old, Pescara

One of the best oils tasted at the Viva l'Oliva fair in Pescara! I bought it again on the site after tasting it there for the first time. The Ortice is particularly intense and structured, but to my taste the Giolivo remains more versatile and adaptable to any dish with a more delicate taste.